Eddie Murphy Poses For Rare Photo With All 10 Of His Children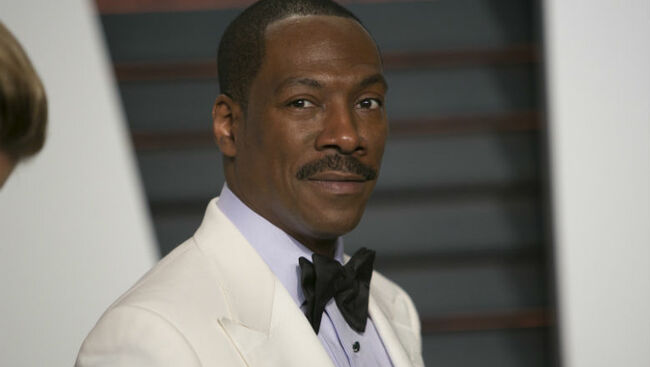 Eddie Murphy gathered all 10 of his children for a family photo for the Christmas break and it's a rare snapshot into the Murphy legacy.
On Christmas Day (December 25), Murphy's oldest daughter, 29-year-old Bria Murphy, took to Instagram to share the shot, which includes the 57-year-old comedian with all of his kids, including his fiancée, Australian actress Paige Butcher, who just welcomed their second child named Max Charles Murphy. Among his other children in the photo include Izzy, his 2-year-old daughter with Butcher, and his five children with ex-wife Nicole Mitchell: Bria, Miles 26; Shayne, 24; Zola, 19; and Bella, 16. He and Nicole were married for 12 years before she filed for divorce in 2005.
To top that off, the shot also features his oldest sons, Eric, 29, whom he had with Paulette McNeely, and Christian, 28, whom he shares with Tamara Hood. 11-year-old Angel, whom he had with America's Got Talent judge Mel, is also featured in the shot. This marks the family's first public photo together.
Back in 2016, the Hollywood titan spoke about his children to PEOPLE, admitting that he's been blessed with genuinely positive people. "I really got lucky with my kids," he said. "There really isn't a bad one in the bunch, everyone turned out to be really good people."