The Real Reason Paris Jackson Wasn't At The BBMAs To Support Aunt Janet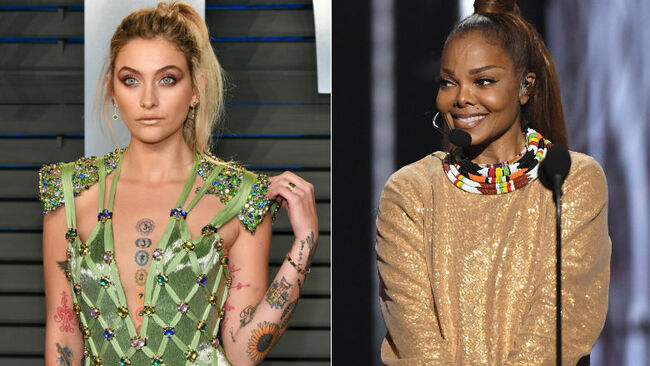 Paris Jackson says she wasn't at the 2018 Billboard Music Awards to show support for her aunt Janet Jackson's Icon honor because no one from her family reached out to her.
Even though her brother Prince, grandmother Katherine and aunt Rebbie were in attendance of the Las Vegas affair on Sunday (May 20), Paris explained via social media on Monday that she didn't attend because she "had absolutely no idea" of the tribute. "No one from my mgmt reached out to me about attending billboards or about the award, and no one from my family did either. I had absolutely no idea until y'all spammed with hatred," Paris shared on her Instagram Story.
Still, Paris isn't in the mood for anyone to be dissecting her relationship with the Jackson family and she made that loud and clear. "Dear social media followers, friends, stalkers, lovers and haters, and fellow moonwalkers: Please do not tell me/demand/try to control how I handle my relationship with the people in my life, specifically my family," she wrote. "As amazing and as sh*tty as things can be, it is no one's business but ours. I understand that some of you feel some sort of connection or need to be apart (sic) of our lives considering you watched us grow up."
"However, I am handling my situation exactly how my father did. And I am happy keeping it that way. I will always have love and respect for my family. ALWAYS," the 20-year-old star continued.
Jackson's performance at the star-studded ceremony on Sunday marked her first live broadcast number since giving birth to her son, Eissa Al Mana, in January 2017 as well as her first televised performance in nine years.